Knowledge Base / FAQ

ID: KB00316EN | short link:
Only 2 channel instead of 8 channel playback on the Mac?
When using GIGAPORT eX, some applications unfortunately do not automatically recognize the number of output channels that are available and do not provide an option to select 8 channel vs. 2 channel playback.
In this case you need to inform OS X / macOS that the default playback device should have 8 instead of 2 channels.
To do this, open the Audio MIDI Setup utility that is in the Utility folder under Programs and there select the GIGAPORT eX device under Output. The following screenshot shows this under macOS 13 Ventura. On older OS X versions this looks a bit different, but the principle is the same.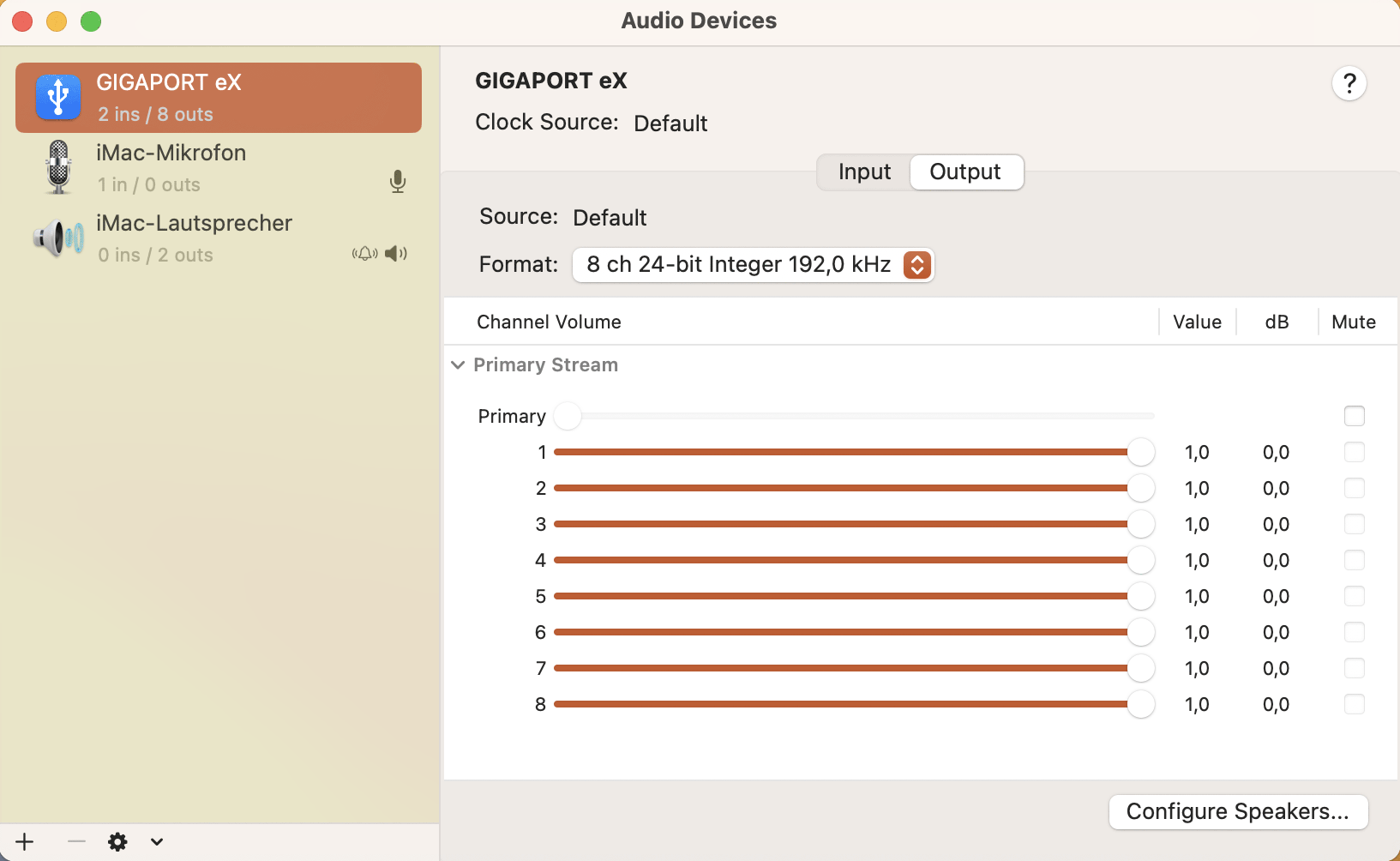 After changing it to the desired Format (i.e. 8 ch for 8 cannels), your audio application can be launched again and it will be aware of the output channel count.
Related products

More support pages

Tags





Download